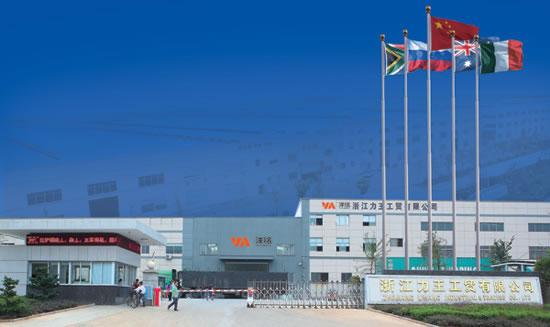 ZHEJIANG YOUMAY INDUSTRY AND TRADE Company is a radiator manufacturer in China, specializing in die casting aluminum radiator , bimetal radiator and electric heater. Through the constant work of our dedicated staff, we have developed rapidly over recent years. Our company now occupies an area of 120,000 square meters, and has a staff of 300 people. In order to fill customers' needs promptly, we consistently strive to increase our production capacity. To achieve this, we have made great investments in equipment, including 19, 800T casting machines, 5 punch machines, 3 testing lines, and 2 painting lines. Our company is located in Yongkang, near the port city Ningbo. Here, we have easy access to many modes of transportation, and our suppliers are nearby. As a result, we can acquire our raw materials very economically, and our customers save on the freight charges of their purchases.
Certificats
Products
Our products fall into three main categories: domestic radiator, YOUMAY radiator, and YOUMAY heater. Our radiators are a great money-saving alternative to heat the entire home, which can instantly deliver comfortable warmth where they are needed most. As YOUMAY radiators are manufactured using advanced processing techniques and superior materials such as aluminum and steel, they have many advantages, including light weight, quick heating, high thermal efficiency, great corrosion resistance, and more. As a result, our die casting aluminum radiator and bi-metal radiator are CE and ROHS certified, and are extensively used in bedrooms, bathrooms, kitchens, living rooms, or offices.
Quality Assurance
At YOUMAY, we are committed to meeting customers' heating requirements by providing them with high quality radiators and heaters. To this end, we implement many quality control measures. For example, we purchase high quality raw materials from reliable suppliers, conduct our own product quality testing, and strictly implement the ISO9001:2000 quality management system to monitor every production process. As a result, the quality of our radiators is guaranteed. Additionally, we continuously introduce automated production equipment, employ competent staff, and provide them with ongoing training, which helps improve our productivity and reduces our production costs.
International Markets
Having been in business for nearly 30 years, we at YOUMAY know how to serve our global customers. Our proficient staff can offer guidance in choosing the most suitable radiator for your specific needs. This, in addition to our high quality and competitive prices, has made our products highly sought after by customers from many parts of the world, including Russia, Eastern Europe, Spain, Greece, Iran, Western Asia, and North African countries.
We at YOUMAY are looking forward to working with more global customers. If you are interested in our radiators or heaters, please contact us by telephone or email.